Setting up your email account in Outlook - Kunnskapsbasen
Setting up your email account in Outlook
Here is how you set up Outlook to work with your NTNU e-mail.
Norsk versjon - Sett opp e-postkonto i Outlook
Topic page about IT support | Pages labeled with email
Install Outlook
Install MS Office
As a student at NTNU you have access to MS Office through Office 365.
MS Office will remain available as long as you remain student or an employee here at NTNU.
Add your Office 365 account to Outlook
After downloading Office 365 you can start the Outlook application.
If it is your first time starting Outlook you will be greeted by a welcome message.
Click through the message and you will get to the account setup.
If you already are logged in to one of the other Office 365 applications on your device, Outlook will automatically recognize the account on your device and give you the option to add username@ntnu.no. After you have added your account your inbox will appear and the app is ready to be used.
If Outlook has not recognized your Office 365 account you can click Add others and manually put in your NTNU-account in the format username@ntnu.no
After clicking Continue you will be redirected to the FEIDE login portal where you will log in using your NTNU-username and password.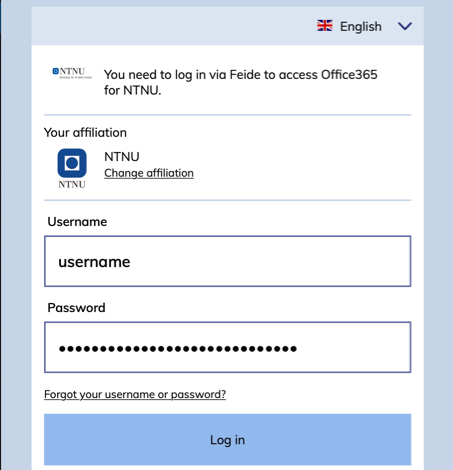 After logging in with FEIDE you will get a confirmation message and the app is ready to be used.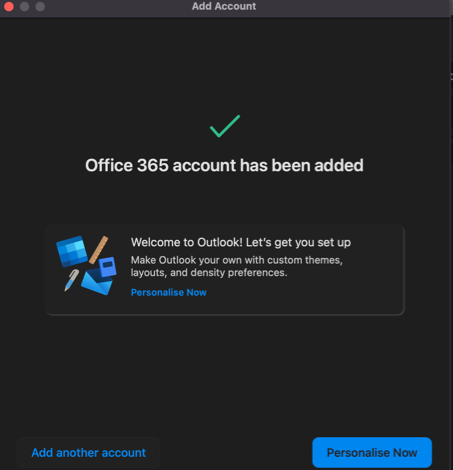 Filters and folders
Also see
Webmail. Filtering, forwarding, and automatic responses in Webmail.
Contact
Oracle Student Services can help with problems regarding the Outlook app.